NDEAM
"America's Workforce: Empowering All"
Observed each October, NDEAM is a nationwide campaign that celebrates the contributions of workers with disabilities throughout American history, and emphasizes the importance of ensuring that all Americans have access to the services and supports to enable them to work. Although led at the national level by the Department's Office of Disability Employment Policy (ODEP), the true spirit of NDEAM lies in the many observances held across the nation every year. The Department announces the annual theme early to facilitate planning of events.
The 2018 theme emerged from discussions with organizations that partner with ODEP, including those representing employers, persons with disabilities and their families, and federal and state government agencies.
In keeping with the U.S. Department of Labor's commitment to ensuring an American workforce for Americans of all abilities, this year's official
National Disability Employment Awareness Month
(NDEAM) theme will be "America's Workforce: Empowering All."
"President Trump's administration is committed to ensuring that all Americans can access good, family-sustaining jobs. A workforce that empowers everyone is good for job seekers as well as job creators," said U.S. Secretary of Labor Alexander Acosta. "Over the past year, the unemployment rate for individuals with disabilities has significantly declined. Continued steady job creation will provide even more opportunities for all Americans to get hired and provide for their families."
NDEAM began in 1945, when Congress declared the first week in October each year "National Employ the Physically Handicapped Week." In 1962, the word "physically" was dropped to acknowledge individuals with all types of disabilities. Then, in 1988, Congress expanded the week to a month and changed the name to NDEAM. ODEP assumed responsibility for NDEAM when the Agency was established in 2001.

For more information about NDEAM, including specific ideas for how different types of organizations can participate, visit www.dol.gov/ndeam. The Department expects to make the official NDEAM poster available in July.
2018 GALA
October 25, 2018
MARK YOUR CALENDAR - BUY YOUR TICKETS

Buy Tickets - Become a Sponsor
1775 Tysons Boulevard, Tysons Corner, VA
Thank you
OUR FIRST 2018 GALA SPONSOR
OUR 2017 GALA SPONSORS
THANK YOU AGAIN!


In-Kind Sponsors


DC Metro BLN Events
Programming
7th Annual Wounded Warrior Symposium
Where are You Now? Where are They Now? Where are We Now?
JUNE 27, 2018 8:30 AM – 1:30 PM
Hosted and Lunch Provided by
LEIDOS CONFERENCE CENTER Freedom Square
One Plaza Level Solutions Hall
11951 Freedom Drive Reston, VA 20190
Attend in person or virtually!
Bring an *Employee Veteran Guest for Free!*
As we come together again for our 2018 Wounded Warrior Symposium, we will be recognizing that January 2019 will mark
FIVE
years since the Section 503 and Section 4212 (VEVRA) regulation changes. How far has your organization come in regard to compliance? What strategies and proven practices have you put in place? Where are your wounded warriors today in their accomplishments and careers? Please join us for our 7
th
annual thought provoking program to hear from
Leidos, Capital One, DXC Technology
and
Northrop Grumman
as well as their veterans' career paths.
Special Guest Speakers
include Will Johnson, Vice President, Leidos Veterans Health and Matt Miller, Deputy Assistant Secretary, Veterans Employment and Training Service.
Strategies for Increased Retention and Productivity:
Supporting Caregiver Employees at Work
August 15, 2018 8:30am -12:00pm

Hosted By
1800 Tysons Blvd, McLean, VA 22102

Attend in person or virtually!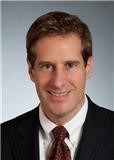 Keynote
John A. Schall, M.P.P.


WELCOME BACK TO THE DC METRO BLN. JOHN!
Join us as PwC hosts us for the very first time and shares their efforts to support their employee caregivers in the workforce. Our keynote, John Schall, Chief Executive Officer of Caregiver Action Network, and its program ACE, Assisting Caregiver Employees, returns to our programming to share updates from the Caregiver Action Network, as well as new trends in employer practices that encourage retention and employee satisfaction. Over 22 million Americans are working family caregivers – that is one out of five workers. The costs of caregiving to business and industry exceed over $50 billion annually. That is why Caregiver Action Network, in collaboration with Partners on the Path, developed ACE - Assisting Caregiving Employees - to help employers support employees to better manage their caregiving responsibilities.
Disability Entrepreneurship Network
NEXGEN: Transforming Disability Inclusion for Entrepreneur Success
Powered by DC Metro BLN and Deaf Entrepreneurship Network

Gallaudet University
September 20-22, 2018

Attention Aspiring Entrepreneurs! Diversity Procurement Professionals!
You are invited to attend the 2018 Disability Entrepreneurship Network Convention. All entrepreneurs, including Deaf and hard of hearing entrepreneurs and entrepreneurs with other disabilities, as well as corporate representatives involved in supplier diversity are encouraged to attend!
For Sponsorship details or more information, contact michael@GoDEN.org
If you work in supplier diversity or are a company owned by a person with a disability, you won't want to miss this event!
Interested in presenting? Contact us!
Committee Co-Chairs


DISABILITY@WORK Webinar Series




Recorded Sessions Now Available!
Part 1
"How to Get More Applicants with Disabilities: Find the Hidden Obstacles in Your Recruiting Pipeline"

Part 2
"How to Ensure a Great Accessible Interview"
Presenter
Janet Fiore, CEO, The Sierra Group
Certified Disability Recruiter Training
2018 MEMBERSHIP


Membership



| | | |
| --- | --- | --- |
| Level | Annual Fee | Program Registration |
| Platinum | $10,000 | No Program Fees |
| Diamond | $5,000 | $65 |
| Gold | $3,000 | $65 |
| Corporate | $1,500 | $65 |
| Non-Profit | $750 | $65 |
| Small Business | $750 | $65 |
| Individual | $200 | $65 |
| Individual/SHRM | $175 | $65 |
| Student | $50 | $30 |
Virtual Program Registration (As Available): $45

Webinar Attendee: $25

Webinar Attendee - Member : $15

Non-Member Program Fee: $125

Not a Member? Become One Today!
Open Membership offers 12 months of benefits and supports our mission.
DC Metro BLN Board News
The DC Metro BLN is pleased to offer opportunities to our Board of Directors to share items of interest that pertain to our mission.

Capital One is recruiting for the following full-time position.
ADA Medical Accommodations Team Lead Richmond, VA
Apply here: https://www.capitalonecareers.com/job/richmond/ada-medical-accommodations-principal-associate-team-lead/1732/8047539
We are searching for a dynamic and experienced leader to serve as the Medical Accommodation Team Lead. The successful candidate will be responsible for management of a team of highly specialized ADA Medical Accommodation experts and oversight of our vendor administering the ADA process. Focus on providing reasonable accommodations to our associates, collaborating with managers and internal partners to find innovative solutions that enable our associates to perform their roles. Requires an understanding of federal guidelines regarding Title I of the ADAAA and state/local laws relating to disability accommodations, and identifying changes in programs and policies as they pertain to changes to or interpretations of applicable law.
Responsibilities:

Ability to communicate effectively with diverse groups and collaborate with internal partners

Strong interpersonal and problem solving skills, and experience with research, evaluative and reporting techniques

Proficient using spreadsheets, word processing and possess strong training and presentation skills

Establish strong controls and monitoring to manage risk and ensure compliance with ADAAA Title I and other applicable laws

Works well in gray space and ambiguous circumstances; is detail oriented

Drive process improvements that enhance the associate experience and compliance adherence; agile methodology

Seen as subject matter expert in accommodation processes and best practices, including technology, and serves as an escalation point

Coaches team in the resolution of problems, develops training and utilizes external networks and resources appropriately to grow talent and skills

Manage strong vendor partnership; performance and compliance adherence

Basic Qualifications:
Bachelor's Degree or Military experience

At least 3 years of Human Resources experience

At least 3 years of team leadership experience

Preferred Qualifications:
5 years of team leadership experience

5 years of Human Resources experience

Certified Leave Management Specialist (CLMS)

DC Metro BLN Community Partner Report Out
On May 9, it was our great pleasure once again to collaborate with the Arc of Northern Virginia for our annual Community and Corporate Strategy Session. The following Share Forum Discussion highlights are below. Thank you again to our host Lockheed Martin as well as our community partners who made this a valuable conversation!
DCBLN Roundtable Discussion 5/09/18

1. What can employers do to educate employment providers about their businesses, culture and environment?

Send employment providers job opportunities with descriptions.
Communicate with partners
Utilize BLN to facilitate
Employers should be willing to talk to providers
Consistent outreach is key to partnerships (develop and maintain)
Meaningful job fairs
Provide quality information
Customized/niche opportunities designed to enhance the individuals skills
Employers can provide needs assessment to employment providers
Provide expectations, level of flexibility and willingness to support barriers (hours, days, scheduling)
Share experiences, concerns prior to working with individuals with disability (IWD)
What is the training process for onboarding a IWD?
Discuss the employee and diversity culture
Provide accommodations, software and met ADA regs. Are they familiar with Fed gov't and OFCCP regulations, and Section 503?
Provide an opportunity for internships, on the job training, apprenticeships and job tours.
Employers can join non-profit boards
Employers can visit employment providers to get visual and conceptual understanding of our practices

2. What can employment providers do to help employers understand the value of people with disabilities in the workforce?

Use strength-based language
Understand IWD are people with unique abilities
Highlight the positive, e.g. follow direction
Do better matching strengths to needs.
Involves lots of networking
Seek to understand employees' needs
What would it take for big companies to hire IWD's?
Approach from the business need e.g. retention
Making a careful match-it's a long term commitment
Match work culture with persons culture
Don't try to change the person you are placing e.g. night owl or person only wears jeans
Language is key
How are you going to meet our (employers) needs?
What is the benefit to the employer? E.g. respect of community
Show business statistics
Collaboration/align our resources
Offer to come in, provide examples
Talk to ERG's
White Papers
Tax Benefits (WOTC)
"Day in the Life" – cultural impact
·Good PR
Understanding roles/tailor info to role "job carving"
·Videos of candidates/bring people who have worked in similar positions
Match employers base with customer
Roster of in terms
Work trial/situational assessments
Highlight unique talents of people with disabilities

3. What can employers and employment providers do to remove language barriers (i.e., industry specific terms) and perceptions about their respective roles?

Identify opportunities
Define and delineate skill sets
Allow customizing
Less concrete- think outside of the box
Facilitate learning and integration
Person centered-translate background
Create a bridge-accessibility
Succeed job coach- soft skill training- stats employer wants

4. Why should a person with a disability use the Self-ID form to self-identify his or her disability to the federal contractor employer? Discuss confidentiality, purpose of the voluntary Self-ID request, and benefits to the individual and the employer. If you are not a federal contractor, please discuss when, if and how a person could self-disclose.

Benefits of schedule A positions
Allows for accommodations on worksite and for job coach to be present
Open dialogue/understanding w/ employee
Diverse workforce
Educate the employer/help with workplace training
Promote an inclusive work environment
Access to disability resources and services

5. What can be done to provide broader exposure of talent with disabilities to potential employers in order to strengthen and increase hiring outcomes?

Education/direct outreach
Asking for referrals from existing corporate relationships
·Using use case/stats…situation assessments
Make it an "executive" initiative
Include sales training to employment providers
Increase visibility for available funding/grants
Sharing stories through networking (in person, online)
·Connecting online
·Training/educating employers
Incentives
Explaining Roles
Comprehensive and collaborative, support services
Developing relationships with the right services

6. How can employers and employment provide communicate more effectively to identify customized employment opportunities? (Customized employment is based on uncovering the unique strengths, needs, and interests of the job candidate with a disability and matching those with the identified business needs of an employer. It is a competitive, integrated employment approach most often for individuals with significant disabilities, though can be used for people with significant disabilities, though can be used for people with less significant needs.)

Mutual benefits
Job carving (tine savers)
Social and financial impact
Enhance culture of workplace, promotes inclusion
Employers need to listen to the needs and skills an IWD has to offer
Find the key contact of the organization/who has already identified employment opportunities

7. What can employers do to make their company attractive as an employer of choice for people with disabilities and ensure a disability-friendly work environment to support retention?

Viewed as an employee
Educating everyone
·Support must be provided
·Allowed IWD's to be a part of meetings (board, staff, etc.)
Open conversations
Employers need to reflect (i.e.: communication, visuals, etc.)
Strong community partnership
·Working interviews
·Not over accommodating- providing the correct support
·Older style of working- utilizing one skill- instead of cross training
·Open-minded- basic job level/career pathway
Providing an environment that is accessible
Tech friendly products
·Educating the workforce and staff
Advertise a market towards a diverse population
Have individuals on senior leadership teams
When we can have a direct conversation with employers

8. What can employers do to increase successful employment outcomes?

Think through and plan onboarding process
Educate: type of work, company, accessibility
Who is welcoming?
·Be consistent (re: communicate expectations to employee and also other employees)
Just do it! Express concerns to service provider
Transparent/regular feedback to employee and service provider
Ensure employee is succeeding- have support system and information needed
·Build relationship-employee is part of the team
·Find shared value
Face-to-face communication tethered to mission
Matching of skills to opportunity "It's all about the matching from the beginning"
Provide ongoing training
Companies like Microsoft are focused, purposeful in attracting, matching, working with job coaches-what gets measured gets done!
In the News - Articles of Interest
Message from Ryan Maliszewsk
Director Gallaudet GIEI

Hope you all had an enjoyable Memorial Day weekend! It was an opportunity for me to reflect on my inaugural academic year directing the Gallaudet Innovation & Entrepreneurship Institute (GIEI) since November of last year, which has been both a honor and privilege. GIEI is a donor-based and student-focused entrepreneurship education program responsible for creating pathways to various student entrepreneur experiences and resources. To date, GIEI has offered for-credit courses, workshops, speaker series, competitions, networking and mentoring opportunities. Student experiences and the current success of GIEI would not have been possible without ongoing donor support as well as shared-vision of Gallaudet leadership, faculty, staff, and alumni.

Gallaudet University is renowned for its strengths in accessibility, linguistics, visual communications and language development activities and GIEI aims to help enrich these areas of recognition. Thanks to the generosity of Convo Relay, we have been enjoying the "Sandbox" space located in the basement of the Merrill Learning Center (MLC) on campus, which has served as a classroom and breeding ground for experimental innovation thus directly feeding into, or pushing, Gallaudet's existing academic & research capabilities.
From the beginning, the goal of GIEI has been to create a culture of student entrepreneurship as well as entrepreneurial thinking. A display of this recently was evident when GIEI partnered with the Sorenson Impact Foundation and Village Capital to provide students as well as alumni with a fifteen-week disciplined business accelerator approach ending with a "pitch competition". Students demonstrated grit, passion, and commitment throughout the process. Cultivating personal values and learning lifelong skills are critical whether students eventually start a business or not. In addition to the extraordinary learning experience, the participation, recognition, and celebration of Deaf entrepreneurship that evening resulted in $28,000 (the largest prize payout in the history of Gallaudet for a business competition) to the pitch winners with financial support to continue expanding their entrepreneurial aspirations.
Current research shows that by 2022, 40% of Millennials will be self-employed. In today's world (the "gig economy"), it is more critical than ever to ensure that our students are well equipped with the knowledge, tools, and entrepreneurial mindset to succeed both on campus and post-graduation. This summer, GIEI will be supporting a youth entrepreneurship bootcamp, participating in a panel at the NAD conference, and presenting at the Youth Leadership Camp in Oregon. This Fall, we will be offering two project-based learning entrepreneurship courses with one of them focusing on social entrepreneurship. We will also be hosting a global startup weekend event and supporting an entrepreneurship convention on campus. GIEI will be continuing its "entrepreneurship roadshow" evangelizing student opportunities to network, participate in various conferences, workshops as well as competitions off campus. I look forward to working more closely with Campus Activities and especially students to help create on-campus vibrancy through innovation & entrepreneurship activities.
Please don't forget to follow us on our social media channels: Facebook and Instagram for continuous program updates when you have some time. We will also have a new website up and running before the beginning of the Fall semester, so be sure to keep an eye out for that. Thank you for your trust and support of this much-needed program at Gallaudet!
Best wishes,
Ryan
Ryan Maliszewski
Executive Director
Gallaudet Innovation & Entrepreneurship
Hall Memorial Building S242
Washington, DC 20002
VP: (202) 759-1792
http://www.gallaudet.edu/innovation

Bill Would Set 2-Year Deadline for Agencies to Get Digital
The 21st Century IDEA would require agencies to have a digital option for all paper-based forms and in-person interactions.
Improving effective and efficient delivery of digital services.

Consolidating and personalizing web content.

Making information searchable and discoverable.

Ensuring secure connections.

Ensuring accessibility for individuals with disabilities.

Increasing use of web and data analytics to improve website operation and address user needs.

Compliance with website standards developed by the General Services Administration's Technology Transformation Service.

Lawmakers want federal websites to serve citizens better and have introduced new legislation that would set minimum standards and look to lower costs through digitization.
Reps. Ro Khanna, D-Calif., and John Ratcliffe, R-Texas, Thursday announced the 21st Century Integrated Digital Experience Act, or 21st Century IDEA, which would require agencies to modernize their websites, improve customer experience online and encourage citizens to use digital portals rather than relying on paper and in-person interactions.
"Our bill takes advantage of new and emerging technologies that can drastically improve the way our federal agencies provide critical services to folks across the country, including people with disabilities or those who live in rural areas with limited access to traditional, in-person assistance services," Ratcliffe said.
If enacted as written, agencies would have one year to adopt the minimum requirements on their current sites. Those standards include:
Any new websites that go live after the law passes would have to abide by the standards from day one. The language does not include any kind of grace period for websites currently in production that would go live after a vote.
The legislation also includes mandates to promote the use of digital processes over paper-based and in-person encounters. If passed, agencies would have one year to make sure every paper-based form has a digital, online counterpart and two years to provide a "digital option" for all in-person services.
The department chief information officer would be put in charge of these efforts, including managing processes, identifying funding sources in conjunction with the chief financial officer and conducting user experience testing to make sure the sites and services are meeting customer needs.
"Government exists to serve citizens, and this bill ensures government leverages available technology to provide the cohesive, user-friendly online service that people around this country expect and deserve," Khanna said.
As of now, there is no companion bill filed in the Senate, according to Khanna's office.


Events
nTIDE Lunch & Learn Webinar Series
Register for the nTIDE Lunch & Learn Webinar
Friday, July 6, 2018 at 12 Noon EST.
Join us for our monthly webinar detailing findings of the latest Jobs Report release, announcements from the Disability Employment field, and a guest presentation by Kelly Nye-Lengerman, Research Associate at the Institute on Community Integration, Research and Training Center on Community Living, University of Minnesota.
12:00 pm: Overview of National Trends in Disability Employment (nTIDE) Jobs Report Release
Andrew Houtenville, UNH Institute on Disability & John O'Neill, Kessler Foundation
12:15 pm: News from the field of Disability Employment
Denise Rozell, AUCD
12:30 pm: Guest Panelists, Drs. Andrew Houtenville & Kimberly Phillips, UNH/IOD
12:45 pm: Open Question & Answer period for attendees





June 6, 3:30pm – 5:30pm
KPMG Office
1801 K Street, NW
Washington, DC 20006
Post to Social: http://bit.ly/2In6PH0
Join KPMG and Autism Speaks for a panel discussion and reception
The unemployment rate for Adults with Autism is approximately 80 percent. Further, 1 in every 59 children is diagnosed with an Autism Spectrum Disorder. Looking ahead, the workforce implications for the next 20 years are significant. We hope you will join us for a panel discussion and reception intended to create dialogue around ASD, employment and inclusion.
Our panel will include individuals from Autism Speaks, EY, Freddie Mac, and JP Morgan Chase. The discussion will explore Autism Spectrum Disorder in the workplace and how companies are:
Bringing awareness and education about Autism into the workplace

Employing and hiring individuals with Autism, and providing an infrastructure to support them

Supporting caregivers and their families
At KPMG, we are committed to inclusion and diversity. Embracing our differences and respecting all individuals is central to who we are as a firm.
Autism Speaks is dedicated to promoting solutions, across the spectrum and throughout the lifespan, for the needs of individuals with autism and their families through advocacy and support; increasing understanding and acceptance of people with autism spectrum disorder; and advancing research into causes and better interventions for autism spectrum disorder and related conditions.
We look forward to engaging in a dialogue about how we take this conversation forward as a business community.
KPMG endeavors to comply with the letter and spirit of federal, state, and local executive and legislative branch gift laws and rules. KPMG is a federal, state, and local lobbying registrant and contractor. If you are a government official or employee, you must seek written approval from your ethics office before accepting any gift from KPMG. If you have any questions regarding the gifts or to make payment arrangements, please e mail NoraWheeler@kpmg.com.
Questions? Please contact Nora Wheeler at NoraWheeler@kpmg.com or 703-286-2932


Register as a resource fair participant for:
Brave in the Attempt: Transform
June 6, 2018
5:00-9:00 p.m.

Towson University
We are currently seeking participants to staff tables representing their organizations before and during the event.
Brave in the Attempt uses a personal story telling platform to encourage those with disabilities to serve as mentors and role models for others. This event is FREE and open to the public. Light refreshments will be served following the presentations.
Email Carrie McGraw at carrie.mcgraw@maryland.gov or 410.767.3660 by May 1st to reserve a table. Space is limited and will be assigned as requested until filled.
June 11-13, 2018

Washington, DC
The M-Enabling Summit Conference and Showcase is dedicated to promoting accessible and assistive technology for seniors and people with disabilities. It is an annual meeting place for all who create and contribute accessible products, services, and consumer technologies. The Summit will provide a platform for empowering technologies and focus on next-generation innovations and breakthroughs for people with disabilities.
June 17 - 20, 2018 Pittsburgh, PA
This ADA National Network (ADANN) conference provides the latest information on ADA regulations and guidelines, implementation strategies, and best practices. The Symposium offers a comprehensive agenda, with sessions on a wide range of ADA topics. Join us!

Save the Date!
25th Annual Mid-Atlantic ADA Update
September 4 - 6, 2018
Sheraton Tysons Hotel - Tysons, Virginia

Speakers from federal agencies including, U.S. Department of Justice, Equal Employment Opportunity Commission, U.S. Department of Transportation, and U.S. Access Board
Presentations by experts from state and local government, business, non-profit organizations and universities
Topical tracks on ADA issues in business, state and local government, healthcare, and corrections and law enforcement
Sessions on ADA and employment and general ADA issues
Multiple networking sessions
Professional development hours available
More information: ADAupdate.org
Vendor and Sponsor Opportunities Available!
The Mid-Atlantic ADA Update offers a unique opportunity to promote your organization to our audience of architects, designers, code officials, ADA Coordinators, state and local government officials, business owners, human resource professionals, educators, service providers, and individuals with disabilities and their family members.
Contact the Mid-Atlantic ADA Center at 301 217 0124 or ADAtraining@transcen.orgfor more information.
Career Fair
The National Technical Institute for the Deaf
(NTID)
invites you to participate in the
18th Annual NTID Career Fair
Wednesday, October 17, 2018
Rochester, New York
Come and meet excellent deaf and hard-of-hearing candidates for full-time and
co-op/intern positions in: Business, Computing, Engineering & Science,
Graphic Arts, and Liberal Arts
For more information, call us at 585-475-6219
or check out our website at:
www.rit.edu/ntid/employers-jobfair
www.rit.edu/ntid/nce
It's Not TOO LATE- But register SOON before the conference is sold out1
The DC Metro Business Leadership Network is an employer led non-profit that uses a business-to business model offering education, training programs and resources to change attitudes and address concerns of businesses so that they learn how to proactively include people with disabilities in the workforce, marketplace and supplier diversity.
Andrea Hall, Chair
DXC Technology
Dan Ellerman, Vice Chair

Accenture
Brooke Thomas, Secretary
Lockheed Martin
Ellen de Bremond, Treasurer
Directors
Jenn Bassett, JBG SMITH

Karen Cook, Gallaudet University

Michelle Crabtree, Hyatt

Sophie Howard, General Dynamics IT

Misty Koper, EY

Charlesiah McLean, Leidos

Eduardo Meza-Etienne, eSSENTIAL Accessibility (Chair, Accessibility Committee)

Bob Vetere, Northrop Grumman

Myra Wilder, Marriott International

Emily Yee, Deloitte
Advisory Board
Tom Downs, Capital One

Ron Drach, Drach Consulting, LLC (Chair, Wounded Warrior Committee)

Donnielle DeMesme, Golden Key Group

Rikki Epstein, The Arc of Northern Virginia

Denyse Gordon, CACI

Tisha Herne, AudioEye

Karen Herson, Concepts, Inc.

Bryan Moseley, TCS Associates

Chrissone Palmer, EY

Rick Rogers, The Resource Network (Co-Chair DSDP Committee)

Carrie Schroeder, PwC

Jenn Sharp, KPMG

Kia Silver Hodge, SME-C5 Consulting, LLC

Sue Werber, SME -C5 Consulting, LLC (Chair, ME Committee)
CEO, Executive Director: The Honorable Katherine O. McCary, C5 Consulting, LLC